🇭🇰 Stock | X Blades Body Armour
¥399.00
¥399.00

|

¥399.00

|

¥399.00

|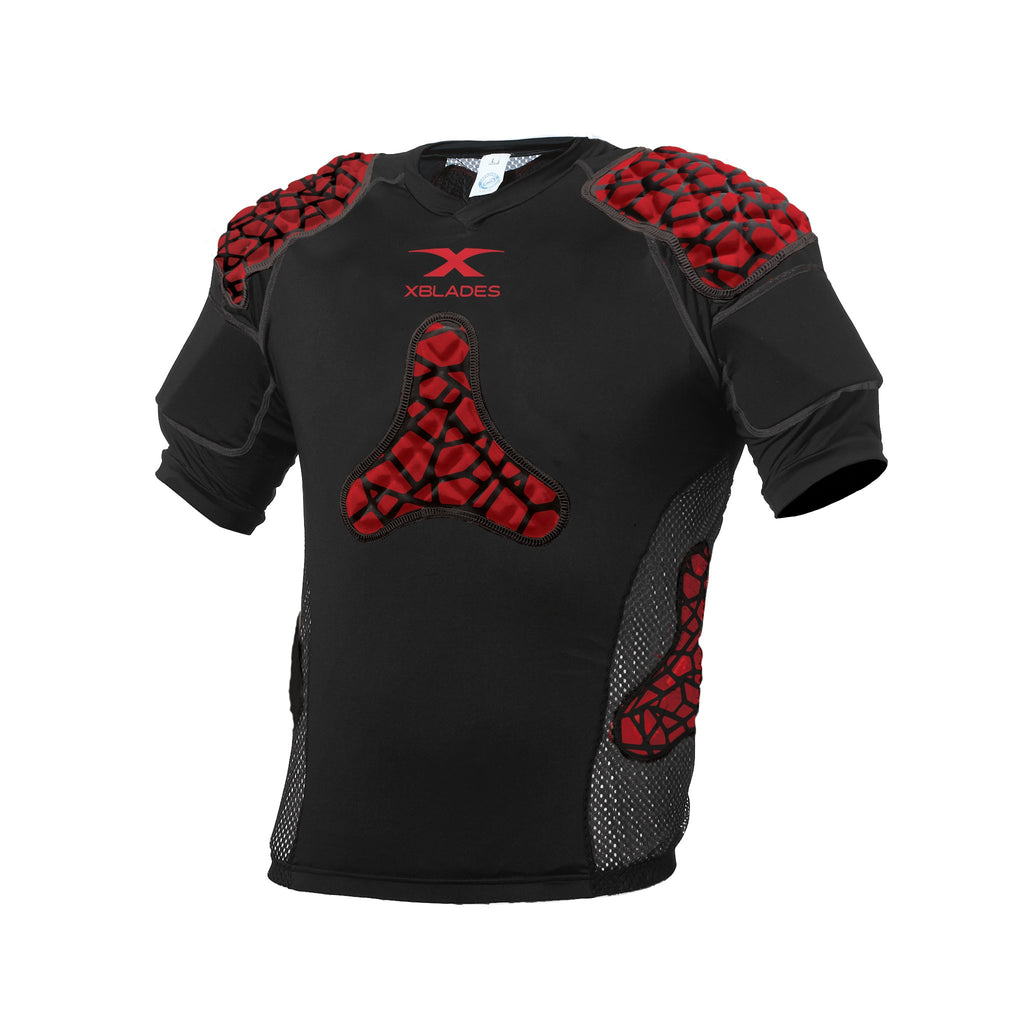 Key Features:
Lycra 4-way Stretch Vest

Airflow Mesh Panneling

Composite Bonded Technology Offering 8D Protection

Kidney, Shoulder, Sternum, Bicep and Back Padding
The Elite Shoulder guard has your back this season, providing protection where it matters most.
Protective padding helps to assist in the reduction of injury to the kidneys, shoulders, sternum, biceps and back. Made from stretchable lycra with airflow mesh panels the Elite shoulder guard is engineered to remain comfortable throughout the game.
Whilst the bumps, knocks and big tackles of contact sports are great to watch, make sure you're protected this season with XBlades.
🇭🇰 Stock | X Blades Body Armour
Description

Key Features:

Lycra 4-way Stretch Vest

Airflow Mesh Panneling

Composite Bonded Technology Offering 8D Protection

Kidney, Shoulder, Sternum, Bicep and Back Padding

The Elite Shoulder guard has your back this season, providing protection where it matters most.

Protective padding helps to assist in the reduction of injury to the kidneys, shoulders, sternum, biceps and back. Made from stretchable lycra with airflow mesh panels the Elite shoulder guard is engineered to remain comfortable throughout the game.

Whilst the bumps, knocks and big tackles of contact sports are great to watch, make sure you're protected this season with XBlades.

Reviews