TR7S Tackle Bag
¥1,299.00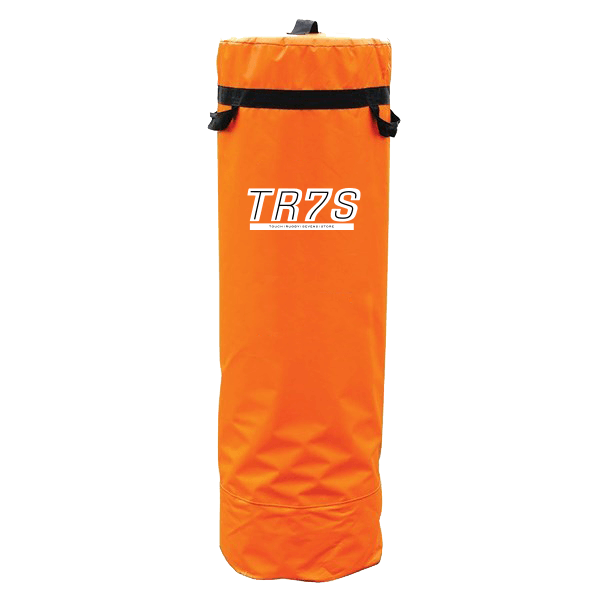 Get your favourite training gear in your team colours and logos!
We can produce unlimited designs and colours to feature your club, school or sponsors logos.  The protective UV coating used on our products makes your print brighter and last longer for a quality finish.  
The Tackle Bag is a great addition to your training sessions to help master and develop tackling techniques.  The Club range is hard wearing, quality training equipment, suitable for a vartiety of competition levels.
Junior Size: 120cm x 35cm. Weight: 5kg.
Senior Size: 151cm (L) x 45cm (W).  Weight 8.5kg.
Suitable for Junior Club and Primary School level
Made in Australia
Send your logo to info@tr7.store and our team will be in contact to send you a preview of how your logo will look on the TR7S Tackle Bag.
TR7S Tackle Bag
Description

Get your favourite training gear in your team colours and logos!
We can produce unlimited designs and colours to feature your club, school or sponsors logos.  The protective UV coating used on our products makes your print brighter and last longer for a quality finish.  

The Tackle Bag is a great addition to your training sessions to help master and develop tackling techniques.  The Club range is hard wearing, quality training equipment, suitable for a vartiety of competition levels.

Junior Size: 120cm x 35cm. Weight: 5kg.
Senior Size: 151cm (L) x 45cm (W).  Weight 8.5kg.
Suitable for Junior Club and Primary School level
Made in Australia

Send your logo to info@tr7.store and our team will be in contact to send you a preview of how your logo will look on the TR7S Tackle Bag.

Reviews